About Me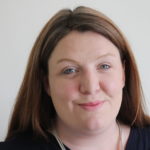 From my career in the NHS, I am experienced in working with people at all stages of life, including young people and adults. I specialise in working with adults experiencing trauma or post-traumatic stress disorder (PTSD), all forms of anxiety (including panic attacks, heath anxiety, social anxiety and phobias), depression and bipolar disorder.
Having also worked in business and large organisations, I support people experiencing stress and sleep problems connected to their working lives. I have taught students across a number of universities, including teaching trainee psychologists as a Senior Lecturer.
Drawing on a number of evidence-based approaches I tailor therapy to suit your needs and goals. I have further training in a number of approaches including:
Cognitive Behaviour Therapy (CBT)
Eye Movement Desensitisation Therapy (EMDR)
Mindfulness
Acceptance and commitment therapy (ACT), and
Cognitive Analytic Therapy (CAT)
I will work with you to understand difficulties and distress, how these have come about and what is keeping them going.
Qualifications
Chartered Clinical Psychologist
Health Care Professionals Council Registered
Associate Fellow of the British Psychological Society
Doctorate in Clinical Psychology, University of Exeter
Postgraduate Certificate in Psychological Therapies, University of Sheffield
BSc (Hons) in Psychology (First), The Open University
Supervisor Training
EMDR Training Parts 1-4